6 min read
Celebrating, Appreciating, and Supporting Women
By: OHI on Jun 23, 2022 12:00:00 AM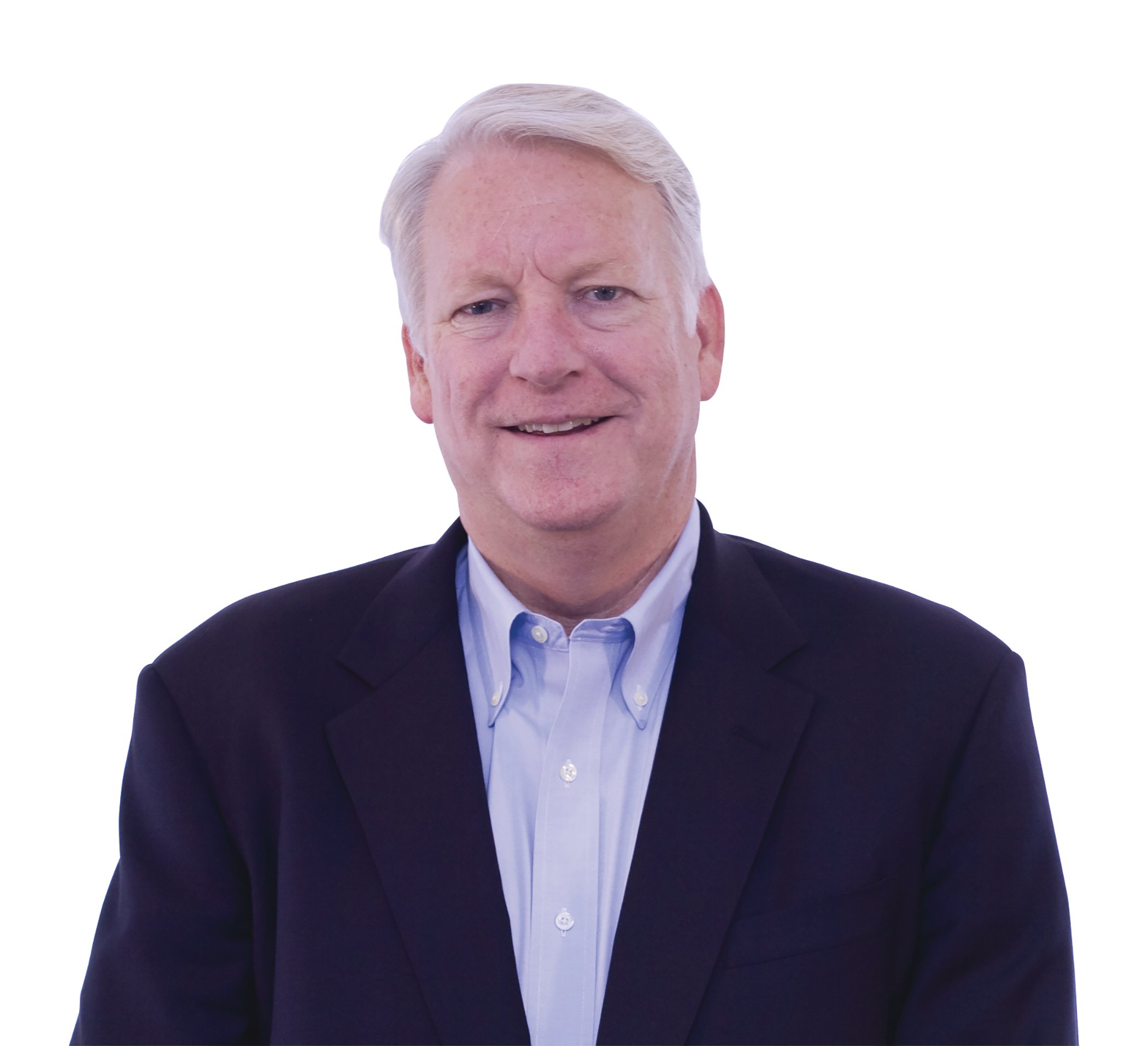 Greetings to our OHI community; I wish you a bright and joyful summer as we fully embrace all the wonderful outdoor activities of the warmer days ahead. As we proceed on this journey out of the quagmire caused by Covid-19 this is a great time to renew our spirit and zest for life.
You may recall from our Spring newsletter, I wrote that Spring cleaning can also be a time to cleanse our minds of negative thoughts about ourselves and other people. I also wrote about and shared techniques for developing mental toughness and mental resilience. In this issue, I want to step out of my comfort zone and do something different.
She sets about her work vigorously; her arms are strong for her tasks. She sees that her trading is profitable, and her lamp does not go out at night. Proverbs 31: 17-18
These verses (and those following) are from the beautiful prose poem from Proverbs entitled, The Wife of Noble Character. I love these verses because they celebrate the breadth and depth of all women. In the Jewish tradition, this is a song of praise from both men and women to all the women in their lives: wives, daughters, sisters, mothers, and friends. It celebrates women, who are their own person, with their own unique talents and abilities.
Over the years I have had the opportunity to conduct pastoral care and counseling with many women, and I want to disclose some of virtues I have learned from them. In brief, I would like to celebrate, support, acknowledge and appreciate the amazing qualities of women.
And while my intention is to recognize and rejoice the accomplishments and unique characteristics of women, it is also to speak to the men in this audience – to share with them the beautiful differences between the sexes to cultivate and encourage better communication and understanding. Relationship researcher and therapist, John Gottman, Ph.D. stated it best, "How a man understands and responds to a woman will determine his eventual wealth, his social status, his energy and motivation for life, his resilience, his mental and physical health, how well his immune system works, how well he copes with stress, his happiness at home and at work, his self-confidence, his friendships, his connection to his children, how his children turn out, and actually how long he will live."
Men Who Understand Women Will Support Them Better
Let's start by looking at our fundamental human survival instincts. These are: perpetuate the species, preserve it, and provide for it. All people have these same instincts, but they operate differently in men and women, and they are so deeply ingrained in our core that it is useless to fight these differences. It is better to become aware of them, understand them, and to work with them.
Men have long been extolled as being the bigger, stronger, and faster gender, and yet, women are more amazing. Compared to men, they have better memory, sense of smell, stamina, and pain tolerance. Overall, women are more robust than men.
"Women are like teabags. We don't know our true strength until we are in hot water."
Eleanor Roosevelt
From Birth Onward Women Are Designed to Thrive
What makes women more robust remains a mystery to science, but I believe it has to do with the survivability of the human species. Despite these physical advantages, women still face occasional health opportunities. That's why our program here at OHI is designed to help women get in touch with their bodies while learning how to keep them healthier.
She is clothed with strength and dignity; she can laugh at the days to come. She speaks with wisdom, and faithful instruction is on her tongue. Proverbs 31: 25-26
There are many fundamental differences between men and women, but until we learn to understand those differences and celebrate each one, there is likely to be conflict between us. For example, men don't understand why women enjoy shopping as much as they do. But, like so many of the differences between men and women, it dates to our hunter-gatherer, cave dwelling days.
While the men were off quietly hunting, the women, with babies strapped to their backs, were foraging together in social groups: talking, laughing, and teaching. And, it was much more than picking nuts and berries; women collected firewood, edible and medicinal roots and leaves (while insuring with their powerful memory – the poisonous ones to avoid), items to adorn their bodies, their men's and children's bodies, and to decorate their living abodes to make all more comfortable, attractive and homelike.
The Biggest Thing Men Need to Know About Women
Author and educator, Alison Armstrong makes this observation of how men's minds function, "One of the biggest things that men don't know about women is the occurrence of being safe or unsafe for women." Men take their strength for granted; while women are aware of how weak they are. A woman's perception of a physical threat to her safety is significantly more sensitive than a man's. That awareness is something a woman cannot avoid, it's a primal instinctual fear, and they are constantly monitoring their environment to determine whether it is safe. Armstrong adds, "Women always ask two questions: 'Am I safe?' and 'Am I loved?' and we [women] can't hear the answer to the second question until the answer to the first question is, 'yes.'" In other words, a woman cannot experience love until they experience being safe.
I can't express how important it is for men to understand this one point. John Gottman reinforces this by observing that the one trait all women look for in a man is trustworthiness. That is, you are who you say you are, and you do what you say you are going to do. It's all about reliability, accountability, and showing up. Throughout history a woman's safety has depended on her partner's trustworthiness.
Gottman says the key to effectively communicating with a woman is through understanding, empathy, and acceptance. When a woman wants to share her feelings, men need to resist their instinct to fix things, and simply listen. Ask her what she is feeling, and what it means to her. Don't interrupt; try to feel what she is feeling, and show her that you understand and value how she feels. This doesn't mean you agree with her, it means you accept that is how she feels. When you do this, she will feel safe and more willing to solve the problem between you.
I would like to encourage men and women to use their power and leverage at work to help accelerate a woman's professional growth by creating or supporting learning and development programs for women. As a leader you can also be a powerful influence by mentoring female co-workers, offering advice, and enabling them to achieve their own leadership roles. When women on your team excel publicly acknowledge them, recognize and celebrate their accomplishments and success so that they are not overlooked. And when you witness discrimination, bias, or sexism use your power to intervene, call attention to it, educate, and recruit allies to help prevent future occurrences.
"Each time a woman stands up for herself, she stands up for all women."
Maya Angelou
Women today, don't have the support of a tribe like our ancestors did, but they can help themselves by networking with other women and developing their own social and support groups. OHI is a great place to start your own tribe. Spending a week or more at one of our campuses will provide you with a cohort of fellow travelers. Most of our guests are women, and they are all very similar to you, seeking to cleanse the body, quiet the mind, and renew the spirit with our time-tested holistic program.
Honor her for all that her hands have done, and let her works bring her praise at the city gate. Proverbs 31:31
Female Spiritual Leaders Influence All People
Women today are important as spiritual leaders. They have an opportunity to serve as role models and guide women (and men) to God, and help them lead more spiritual lives. Here at OHI, we welcome all religious traditions and provide a safe and sacred environment for worship, contemplation, and service. At OHI, our female (and male) staff, missionaries, and returning guests serve as shepherds to help our first-time guests navigate our campuses. Women as spiritual leaders demonstrate how people can awaken their spirit and discover what inspires them; how to cope with pain, disappointment, and loss; and nourish their spirit through reflection, prayer, and celebration.
OHI, The Safest Place to be Outside of Your Home!
We continue to make upgrades to both of our facilities. At both locations, our OHI for Life Wellness Rooms are outfitted with a Molekule air purifier and 100% organic cotton linens and towels (including fitted sheets). We also brought Covid-19 testing in-house. At OHI San Diego: every guest room has wood flooring, high-speed internet, black-out shades, our guest room bathrooms have been renovated, and 80% of our food is from local organic farms. At OHI Austin, we added new wood flooring and carpet to our exercise classroom. We hope you come to experience our OHI for Life Wellness Rooms – designed with your safety and comfort in mind.
Call us to book your reservation today: (800) 588-0809. Or visit our website at www.optimumhealth.org.
Here's wishing you health and wellness in this summer season.
Yours in prayer,
Robert P. Nees, Jr.
Senior Pastor and Chairman
Optimum Health Institute of San Diego and Austin