5 min read
The Science of Celebration
By: OHI on Nov 23, 2018 12:00:00 AM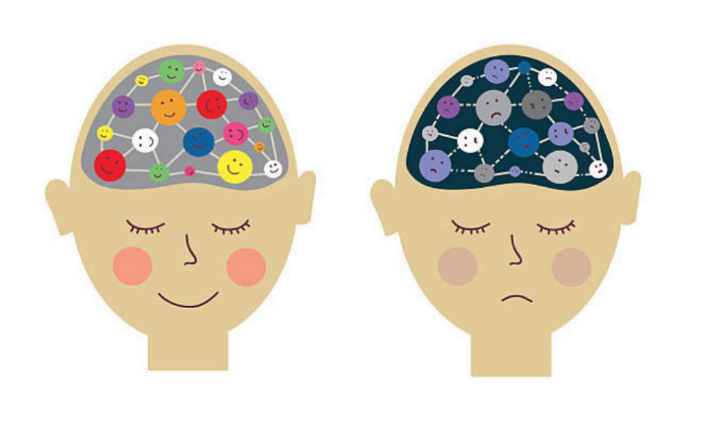 Celebration is one of our most natural impulses. We celebrate "firsts" — a baby's first steps or a child's first day of kindergarten. We celebrate "milestones" — a high school graduation or a wedding anniversary. We celebrate "achievements" — a teenager earning their driver's license or a spouse's job promotion.
Celebrations are usually joyful, happy events. So why don't we bring "celebration" into our daily life? Would there be any genuine benefit to celebrating EVERYTHING?
Absolutely! A celebration, no matter how small, is a formal invitation to take a break from the daily grind, and feel positive about the moment you're in. That positive thinking brings an immediate reduction in stress. The scientific benefits of stress reduction are well-documented, and include improved cognitive performance, better physical health, and reduced burnout. Research has shown that a positive attitude and a genuine feeling of gratitude can improve overall well-being, increase resilience, strengthen social relationships, and reduce stress and depression. (1, 2)
So how exactly do celebrations impact the brain? When you feel happy, the parts of the brain that are activated are the ones responsible for personality expression, decision making, moderating social behavior, and abstract reasoning. They "light up" with feelings of reward (the reward when stress is removed), interpersonal bonding, and positive social interactions. The happiness you feel with celebration also causes an increase in important neurochemicals. There is a surge of feel-good chemicals including dopamine, serotonin, and endorphins. Dopamine is your own personal motivation machine. It is the secret to getting pumped and hitting goals. Serotonin regulates mood. Healthy levels of serotonin keep you feeling happy. Low levels of serotonin are linked to depression. Endorphins are the chemicals searing through your body when you finish a run, giving you the feeling of being on top of the world. Dopamine can be triggered by reward, serotonin by community, and endorphins by laughter. Celebrations are a medley of all three triggers, and all three neurotransmitters combined contribute to the feelings of closeness, connection, and happiness that come with celebrations large and small. (3,4)
Research shows the brain changes with experience, so the more that daily celebrations are practiced, the more the brain learns to tune in to the positives in the world. Humans have a negativity bias to notice threats in the environment. That has kept human beings alive as a species, but hasn't done much to foster happiness. Our brains will always notice dangers in an effort to keep us safe, but we also need to make sure our brains notice positive things to nurture our overall happiness and emotional well-being. To do that, you need to teach your brain to notice positives and celebrate them. (4)
Holding (focusing on) an experience for 20 seconds is long enough to create positive structural changes in the brain. The "Three Good Things" practice, developed in a 2005
study led by Martin Seligman, founder of the Positive Psychology Center at the University of Pennsylvania, found that those who spent 5-10 minutes at the end of each day writing in detail about three things to celebrate, large or small, and also reflecting on WHY they were worth celebrating, reported increased levels of happiness that persisted for six months. This practice is effective because it not only helps you remember and appreciate moments worth celebrating, but it also helps you savor the moment and remember it more vividly later on. By reflecting on the sources of these celebratory moments, the idea is that you start to see a broader ecosystem of goodness around you rather than assuming that the universe is conspiring against you. (5)
But daily celebrations don't all have to be about what you accomplish. A special moment to celebrate is when you take the time to give back. Many studies have demonstrated that helping others kindles happiness, just as celebrations do. When researchers at the London School of Economics examined the relationship between volunteering and measures of happiness in a large group of American adults, they found the more people volunteered, the happier they were, according to a study in Social Science and Medicine. Compared with people who never volunteered, the odds of being "very happy" rose 7% among those who volunteered monthly and 12% for people who volunteered every 2-4 weeks. Among weekly volunteers, 16% felt "very happy," and that happiness was long lasting. (6)
Volunteering not only makes you feel happier, but also healthier. Volunteering helps counteract the effects of stress, anger, and anxiety. Working with animals has also been shown to improve mood and reduce stress and anxiety. Volunteering increases self-confidence, provides a sense of purpose and helps you stay physically healthy. Studies have found that those who volunteer have a lower mortality rate than those who do not. Older volunteers tend to walk more, find it easier to cope with everyday tasks, are less likely to develop high blood pressure, and have better thinking skills. Volunteering can also lessen symptoms of chronic pain and reduce the risk of heart disease. (6)
Being generous can also have the same healthy benefits as volunteering. According to a 2010 study, it was found that the less money people gave away the higher their cortisol levels. (6) Studies demonstrate elevated cortisol levels can impact the immune system, fertility, and bone health. It can also lead to insulin resistance, Type 2 Diabetes, abdominal weight gain, and loss of verbal declarative memory (words, names, and numbers). (7)
"People who engage in kind acts become happier over time," said Sonja Lyubomirsky, Ph.D., a professor of psychology at the University of California, Riverside. Lyubomirsky, who has studied happiness for over 20 years, found that performing positive acts once a week led to the most happiness. (8)
So to come full circle on the topic of celebrations, should you incorporate daily celebrations into your life? Unequivocally! Anything that lowers our stress levels, triggers endorphins, and teaches our brain to notice the positives in life is worth the effort. Should you work volunteering into your schedule? Sure! It's a win-win when you can feel happier and healthier while your community benefits from your generosity. And if volunteering isn't an easy fit into your life right now, would performing a few random acts of kindness or donating money to a worthy cause make a difference? Completely! So pass it on, and celebrate the good in the world every day!
(1) Duckworth, Steen, & Seligman, 2005; Watkins, Cruz, Holben, & Kilts, 2008; Watkins, Uhder, & Pinchinevskiy, 2014; Wood, Joseph, & Maltby, 2009
(2) Brightening the Mind: The Impact of Practicing Gratitude on Focus and Resilience in Learning, by Jane Taylor Wilson, Journal of the Scholarship of Teaching ad Learning, Vol. 16, No. 4, August 2016, pp. 1-13. Doi: 10.14434/josotl.vl6i4.19998
(3) Michael Hyatt magazine, michaelhyatt.com, "The Science of Celebration — 5 Reasons Organizations Should Do It More Often," by Erin Wildermuth
(4) Hey Sigmund, heysigmund.com, "The Science of Gratitude — How it Changes People, Relationships (and Brains!) and How to Make it Work For You," posted by Karen Young
(5) Greater Good Magazine, greatergood.berkeley.edu, "Four Great Gratitude Strategies" by Juliana Breines, Ph.D., June 30, 2015
(6) HelpingGuide.org, "Volunteering and its Surprising Benefits — How Giving to Others Makes You Healthier and Happier"
(7) Diagnose-me.com, "Elevated Cortisol Levels"
(8) Goodnet.org, "7 Scientific Facts About the Benefit of Doing Good"