6 min read
Serving Others as a Path to Wellness and Personal Growth
By: OHI on Oct 26, 2023 5:00:00 AM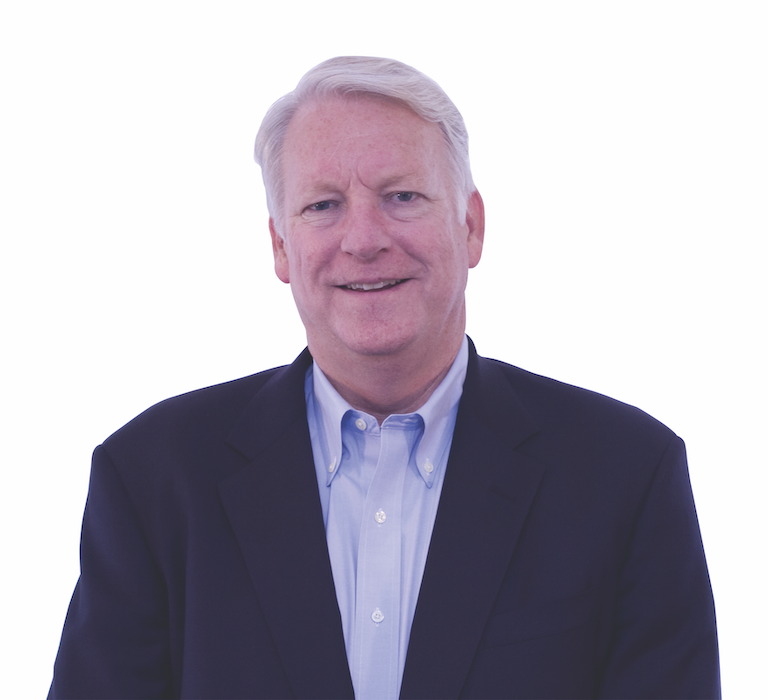 Greetings OHI community; here's wishing you optimum health and wellness as we enter the fall season. You may recall from our Spring newsletter, I wrote about the difference between self-confidence and self-esteem, and why building self-esteem is important to optimum health and wellness as well as personal growth.
In this article, I will continue the theme of personal growth by looking at how being of service to others promotes holistic wellness and holistic healing.
"Dear friend, I pray that you may enjoy good health and that all may go well with you, even as your soul is getting along well." 3 John 1:2
What is Optimum Health and Wellness?
According to the U.S. Department of Health and Human Services, "Optimal health is a dynamic balance of physical, emotional, social, spiritual, and intellectual health." Wellness is the act of practicing daily habits to achieve the state of Optimum Health.
Here at OHI we've helped hundreds of thousands of people achieve optimum health and wellness of the body, mind, and spirit for 47 years with our time-tested holistic healing program. At our healing missions in California and Texas, we can help you heal in body, mind, spirit and show you how to make changes to achieve optimum health. Maintaining optimum health through wellness techniques is a daily commitment, but that doesn't mean it has to be a chore. You start with small changes, establishing a daily routine and when done in a supportive community like OHI – it can be fun and fulfilling. When you help others with your time and talent new studies show that your health is improved.
"In everything I did, I showed you that by this kind of hard work we must help the weak, remembering the words the Lord Jesus himself said: 'It is more blessed to give than to receive." Acts 20:35
How Helping Others Can Promote Optimum Health
Helping others reduces stress. According to the Mayo Clinic, service to others creates "a stress-reducing effect that decreases the risk of many physical and mental health problems, such as heart disease, stroke, depression, anxiety and general illness."
Being of service feels good. It triggers the hypothalamus of your brain to release the neurohormone dopamine which is known as the feel-good neurotransmitter. This chemical stimulates the reward center of your brain which creates feelings of pleasure and satisfaction. It is so effective at this that it actually motivates people to seek out and search for more such activities so that they can repeat the experience. Finding a worthwhile volunteer activity creates a symbiotic relationship where you help yourself at the same time you are helping others.
Helping others helps you live longer. Additional research has demonstrated that regular volunteer activity lowers blood pressure. Older individuals who donated 200 hours of their time per year reduced - by 40 percent - their risk of hypertension. In many ways volunteering is holistic healing that helps you live longer.
Assisting others connects body-mind-spirit and promotes personal growth. Personal growth is a serious endeavor; in fact, it is a personal responsibility because no one else can do it for you. And, very few will encourage you to do it. At OHI's holistic healing and wellness retreats, we show you how to develop personal growth through our classes and activities which encompass the body, mind, and spirit.
Supporting others helps regulate your emotions. Marianna Pogosyan, Ph.D. reports in Psychology Today that a recent study at Columbia University revealed that when you help others navigate their stressful situations; you enhance your own emotion-regulation skills, and subsequently enhance your own emotional coping skills. She adds, "The two most common ways to help others regulate their emotions are through acceptance (showing empathy by validating their feelings) and reappraisal (helping others think about their situation in a different way)." Pogosyan notes the study showed that helping others to regulate their emotions predicted better emotional and cognitive outcomes for those participants who were giving the help. Moreover, because heightened levels of self-focused attention are common in depression, the more people helped others, the more their helping behavior leads to a reduction in their own depression, thanks to the use of reappraisal in their own daily lives. At OHI, fellowship occurs daily, and you may not realize it but your conversations are helping others and yourself.
Achieve Optimum Health, Wellness, and Personal Growth at OHI
A great way to help you achieve and maintain optimum health is by helping others. Service to others not only moves your own holistic healing to the next level, it provides you with opportunities for personal growth and gives you a sense of purpose.
"Give, and it will be given to you. A good measure, pressed down, shaken together and running over, will be poured into your lap. For with the measure you use, it will be measured to you." Luke 6:38
A wonderful way to cultivate personal growth while serving others is by becoming an OHI Missionary. For those of you who have completed our three-week program, you have the opportunity to deepen your own personal OHI program experience. As a missionary, you will take your own holistic healing to the next level; you will form powerful bonds with your fellow missionaries and the OHI community; and you will find many opportunities for personal growth. It's a profound experience that will change your life positively in more ways than you can imagine. Learn more about the OHI Missionary Program by calling (800) 588-0809.
What's New at OHI
We have developed a variety of special pricing programs for our returning community members – This is our way of thanking you for being a dedicated and loyal community member!
The Early Bird Special*
The Early Bird Special is ideal for guests who plan ahead. Receive $100 off any single-occupancy private room for your 1st week when you book your reservation 3 weeks in advance.
Extended Stay Savings*
This special pricing is perfect for the guest who books a consecutive 2 or 3-week stay. Receive 15% off the entire 3-week program or 10% off a 2-week stay.
4th Week Bonus*
This bonus is for our "OHI frequent flyers". Stay 4 weeks in a 12-month period and during your 4th week stay – pay tuition ($1750) plus $75 for your room.
OHI's Commuter Program*
For those who live close to our Austin and San Diego campuses – Enjoy the benefits of the program while sleeping in your own bed each night. Pay Tuition Only ($1750), which covers all classes, meals, and materials needed to complete the program.
OHI's Referral Program*
Receive a reward for referring your friends and family to OHI.
Refer 1 person and get $1000 off your first-week stay.
Refer 2 people and get $1000 off your first-week stay and $1500 off your second week.
Refer 3 people and get $1000 off your first-week stay, $1500 off your second week, and your third week is Free in a Courtyard room at OHI San Diego or a King room at OHI Austin.
Bring a Friend and Save*
You and your friend receive a special rate when staying at OHI together!
Invitation to Try OHI Austin or OHI San Diego*
Are you an OHI San Diego returning guest hasn't yet stayed at OHI Austin? Or, an OHI Austin guest who is thinking of trying OHI San Diego? If you are, we have special pricing for you!
*Restrictions apply. Call (800) 588-0809. for complete terms.
Come to OHI for the Holidays!
Plan on celebrating the holidays at OHI this year. Enjoy this heartfelt time of year with like-minded people in our warm and welcoming community. We go all out with our decorations, lights, and music to make the season special. It's quite magical! Be sure to book early – call us (800) 588-0809 to book your stay!
Here's wishing you health and wellness in this fall season.
Yours in prayer,
Robert P. Nees, Jr.
Senior Pastor and Chairman, Optimum Health Institute San Diego and Austin