2 min read
Meditation: The Gift You Give Your Body, Mind and Spirit
By: OHI on Feb 19, 2015 12:00:00 AM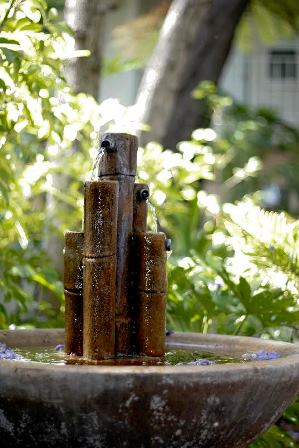 When a spunky 6-year-old Johnson City, TN girl got the sniffles, her mom didn't think too much about it. But the next day, the little girl couldn't move her legs. The girl was rushed to Children's Hospital in Knoxville as paralysis quickly spread to her hands, then arms.
Even though the child was paralyzed and on a respirator while doctors tried to find the reason for the catastrophic condition, the girl remained calm. Little Beka stayed in a peaceful meditative state throughout her ordeal, listening to the guided meditations for kids her mom put on a loop on her iPod. She's back home now, fully mobile, and expected to make a complete recovery.
Meditation is becoming the go-to solution for releasing stress and negative feelings, increasing self-confidence and awareness, and bringing the body, mind and spirit into gentle balance. By mindfully turning our focus inward, we can tune into our authentic self, tune out distractions, and touch into a state of peace and grace that helps us solve problems, get clarity, and achieve optimum health.
One of the big draws to meditating regularly is it's not a "one-size-fits-all" practice. From sitting in mindful silence, to listening to a guided visualization, to toning in a big group to simply lying quietly in bed a few minutes before you get up, meditation is anything that lets you quiet your mind through contemplation and reflection.
While it's a deeply personal and self-affirming exercise, meditation is proving it's also a valuable tool for defusing tensions and sparking creativity for groups.
In some communities, police officers meditate with members of the community. Fortune 500 companies like Ford, Google and General Mills teach and encourage meditation to their executives and employees. Even both Super Bowl teams this year meditated before and during breaks in the game.
Optimum Health Institute (OHI) teaches the Alpha Method method to enter a meditative state. Sit straight with your feet firmly on the floor, place your thumb, index finger and middle finger together, and rest your hands, palms up, on your legs. Close your eyes and focus on your breath. You can repeat a word or phrase that has meaning for you, like "peace," "I am surrounded in light," or "love." Imagine a relaxing sensation, like a wave of tranquil water, start at the crown of your head and gently flow through your entire body, exiting at your feet.
Slowly repeat your phrase, or just count, as you drift into a state of complete relaxation. At this point of deep receptivity, you can focus on a specific intent – like resolving a conflict, pain control or forgiveness – or simply continue conscious breathing and heightened awareness.
When you have completed your meditation, take a deep breath, and affirm, "Every day in every way I am getting better and better, healthier and healthier, happier and happier." Slowly count from one to five, becoming more alert with each number. Take a moment to reflect on insights you may have received in the Alpha state.
Alpha meditation is just one of the transformative things you will learn during a life-affirming visit to OHI in San Diego or Austin, Texas. Our caring team can help you achieve your mental, physical, emotional and spiritual goals for optimal health. Visit our website at www.optimumhealth.org , and call us at (800) 993-4325 to make your reservation.