3 min read
Holiday Spirit
By: OHI on Dec 1, 2022 10:40:00 AM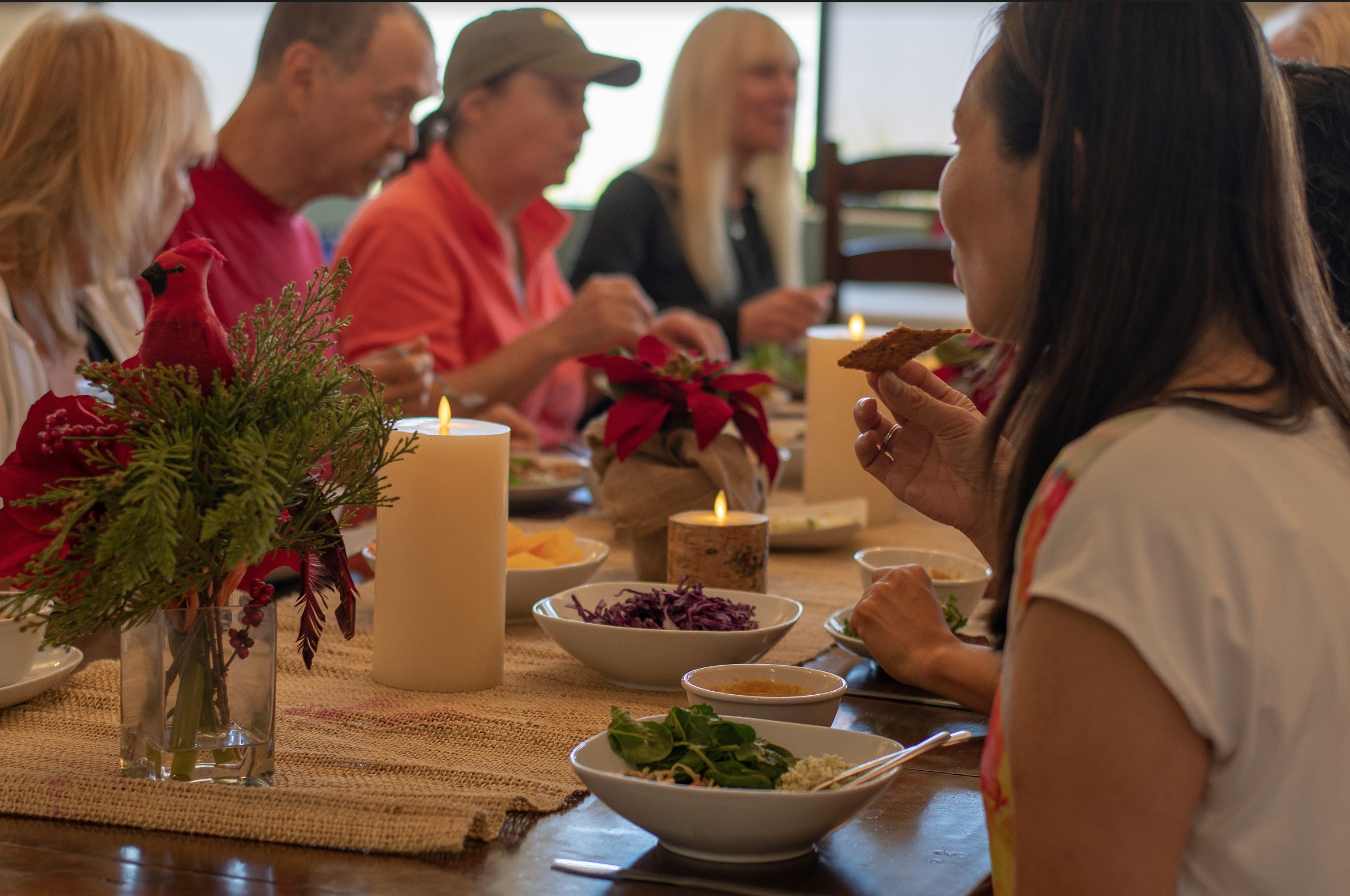 7 Ways to Spark the Holiday Spirit
Mention the word "Christmas," and what comes to mind? Is it idealized scenes of stockings hung above a roaring fire, a beautifully decorated tree surrounded by piles of wrapped gifts, and happy families all wearing matching pajamas? Instead of feeling stressed at falling short of Martha Stewart perfection, give yourself permission to change your approach to the holidays.
Here are 7 ways to spark the holiday spirit, and breathe new life into your celebration…
Change what the holidays represent to you.
Of course, the holidays are for giving, but instead of giving gifts, why not make personal connection your goal? Start small. Make a phone call to someone each night of December that you haven't talked to in a while. You'll be surprised at how great it feels to hear the delight and surprise in their voice when they pick up the phone. You gave them that little sparkle just by taking the time to call.
Start a new holiday tradition.
Traditions start when a singular moment was so fun and meaningful that people want to recreate it. Lean into that. Did everyone think it was hilarious when Grandpa wore felt deer antlers while he opened gifts last year? This year, get EVERYONE in your family a pair of antlers. Put antlers on the dog. Get a family antler photo, and recreate that photo every year. If people are talking about your "holiday moment" months or years later, that's the makings of a new tradition.
Reminisce. Reminisce. Reminisce.
Take the time to re-share old stories that everyone can repeat by heart. You might just learn a new detail that surprises you. And pay attention to what memories each person shares. It'll give you unique insight into what they hold on to in their heart. Just that little window into their soul will warm your holiday spirit.
Seek out different holiday entertainment.
In December, every streaming platform is packed with Christmas movies, and radio stations play holiday songs 24/7. There is always comfort in enjoying those Christmas favorites, but how about finding a new way to make the Yule cool. When was the last time you listened to an audiobook? The library is full of spectacular holiday tales in audiobook form that will keep you spellbound for hours as you decorate the tree. Want your family to gather together for a holiday game night? Christmas Trivia will have everyone laughing as they try to remember all the lyrics to "The 12 Days of Christmas". Be open to the new and different, and see how it reinvigorates your holiday attitude.
Embrace the holiday silly.
What's a little something that brings you joy? Go build a snowman in someone's front yard for them. Fill your coat pockets with birdseed, and feed the wildlife the next time you take a walk. Paint the river rocks in your flower bed with Santa hats. If it makes you giggle, then do it. That smile is the foundation of your holiday spirit.
Learn about holiday traditions around the world.
You'd be surprised at what happens around the world during the holidays. In Oaxaca, Mexico, December 23 is The Night of the Radishes, a festival where merchants sell radishes that have been intricately carved to depict nativity scenes. In Venezuela, everyone roller skates to early morning mass on Christmas Day. So while you don't need to decorate your tree with spider webs for luck like they do in Ukraine, isn't it fun to talk about that over dinner?
Make a holiday bucket list.
When was the last time you went caroling? Or sledding? Or ice skating? Get the neighbors to join you in a massive snowball fight. If there's something you haven't done in years, maybe this is the holiday spark you're looking for.
All it takes is a little holiday spark to add more warmth and meaning to your celebration. Years of holiday bah humbug may be hard to break, but if you put a little effort into trying new activities, sharing old memories, and embracing the silly, you'll realize that connecting your values to the holiday in a way that is uniquely authentic to you will allow your holiday spirit to soar. Merry Christmas!
At OHI, we LOVE this time of year. OHI is already a special place where we come together, count our blessings, and show our gratitude. And during the holiday season it gets an extra touch of warmth and cheer. At OHI Austin and OHI San Diego, we have festive poinsettias, twinkling white lights, and special holiday meals – all reminders of the love, caring, and sharing that makes the holidays such a wonderful time of year. Come to OHI for the holidays. Visit our website at www.optimumhealth.org, and call us at (800) 588-0809 to make your reservation.