3 min read
Guest Spotlight: Meet Talaya Frazier, A Frequent Flyer Guest at OHI Austin!
By: OHI on Apr 13, 2023 5:00:00 AM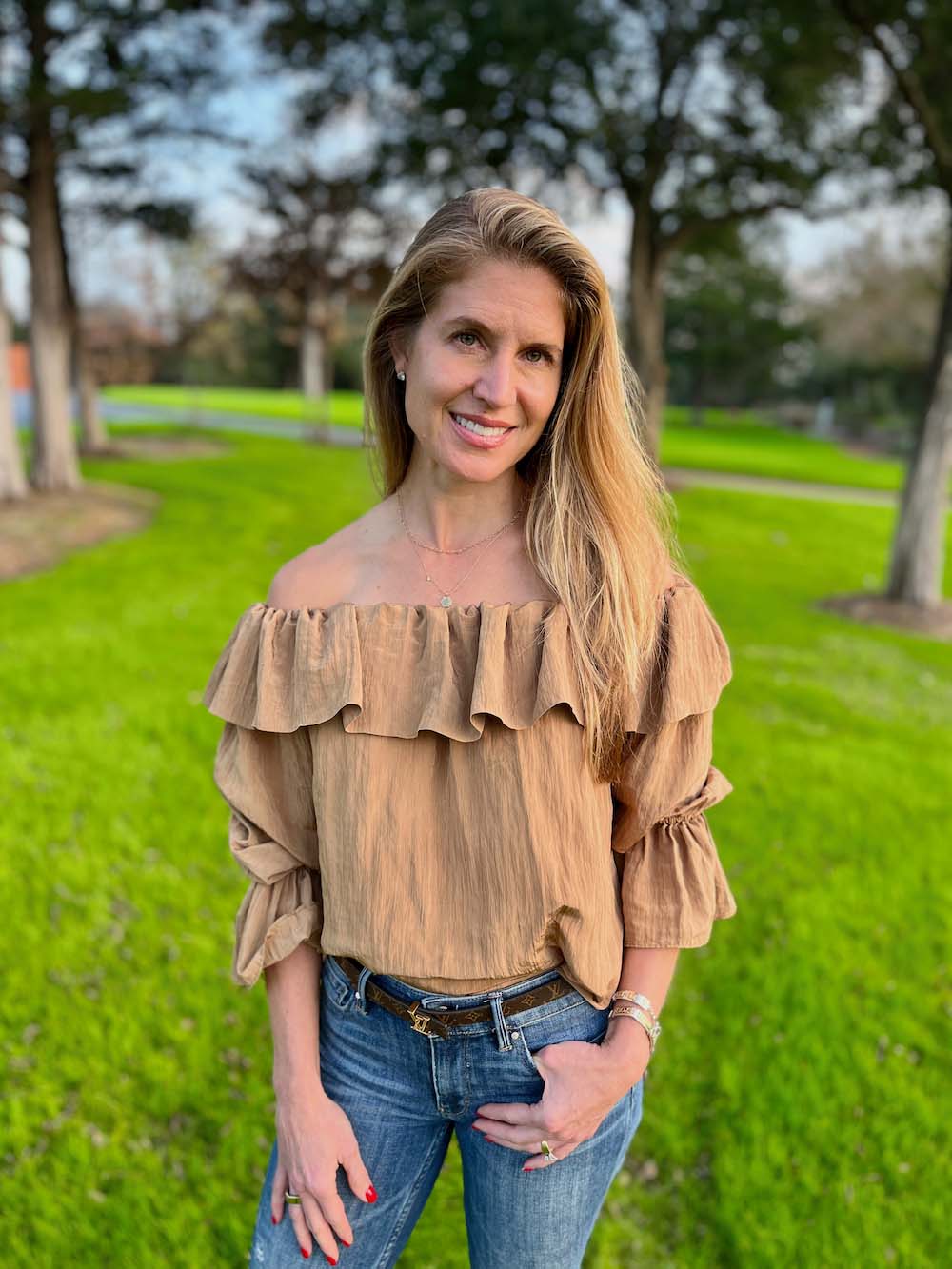 Talaya Frazier has always been passionate about wellness, but it was when she found herself fighting for her daughter's health that she suddenly understood how important and fragile good health truly is.
Born in New Mexico, Talaya earned a degree in biomed and nutritional science from Texas A&M. In 2005 her second daughter, Cheyanna, was born. At 9 months, Cheyanna was diagnosed with "Failure to Thrive." Cheyanna was eating as many calories as a full-grown man but failed to gain any weight nor grow in a full year. Cheyanna was ultimately diagnosed with fructose and sucrose malabsorption, which meant her body failed to digest sugars into glucose. Talaya turned to nutrition and Eastern medicine to heal her daughter's gut when she was told Cheyanna would have this rare condition the rest of her life as well as be mentally and physically slower. Needless to say, she proved them wrong.

To deal with her stress, Talaya turned to running as an outlet. She ran her first marathon in 2006 in honor of her daughter's medical struggles, in hopes Cheyanna would someday cross her own finish line of healing. Fast forward 10 years, Talaya has run 34 marathons, including 10 consecutive Boston Marathons, and was on Team USA for the Half-Iron Man. As an elite runner, she relied on nutrition to appropriately fuel her training.

By 2012, Cheyanna was miraculously healed, and Talaya felt called to start the non-profit, Cheyanna's Champions for Children (CC4C.org) whose mission was to enhance the quality of life for children in Texas with rare or undiagnosed medical conditions. By 2015, Talaya was completely burned out as the high demands of work stress and overtraining compromised her health. She hit rock bottom in 2018. "I knew my body needed time to rest and reset," said Talaya, "but I had children at home and a very demanding job. I knew of OHI through my non-profit but couldn't see how I could go for 3 weeks. I decided that going for 1 week was better than nothing, so I got in the car and drove straight to the Austin campus. I couldn't believe the significant difference I felt after just 1 week. It was like my organs were screaming 'thank you!' My gut felt light. My mental clarity was restored. I felt rejuvenated, and spiritually renewed. Right then and there, I committed to come to OHI for a 1-week stay every quarter. I have been back 14 times, and it has been transformational. When you are cleansing, you are humbled. In that stillness is when it becomes clear what you truly want in life. The deep work and deep prayer I do at OHI have consistently led to my biggest breakthroughs with work and family. I can't wait to go back each time. OHI is a special place where I truly connect to God. Every time I go, I have countless prayers answered."

While Talaya was already very knowledgeable about health and wellness, every time she goes to OHI she learns something new. "I come alone to OHI, and spend one week humbling myself before God, just listening for what he has to say to me," said Talaya. "I feel like God talks to me at OHI. He sends me into a random class, and as soon as the facilitator starts talking, I know why I'm there. I think one of the biggest things I have learned from OHI is how to be more present with myself. I now can immediately recognize when I am unbalanced. Thanks to OHI's classes, now I have the tools to help pull my body, mind, and spirit back into harmony."

Talaya's advice to anyone considering a visit to OHI is to implement just one change every time you visit. One of the most recent changes I've implemented in my life is to use meditation in my prayer. Now I meditate every morning, even if it's just for a minute. It brings me true peace. Overall, just give yourself the gift of time at OHI. Show your children that wellness is important, and hopefully they will make the same commitment. After all, it is the best 'health insurance' you can invest in!"

To learn more about the OHI for Life Body-Mind-Spirit Program, call (800) 588-0809.