3 min read
Guest Spotlight: Meet Dawn Dickson, a Regular Guest at both OHI Campuses!
By: OHI on Oct 6, 2022 12:00:00 AM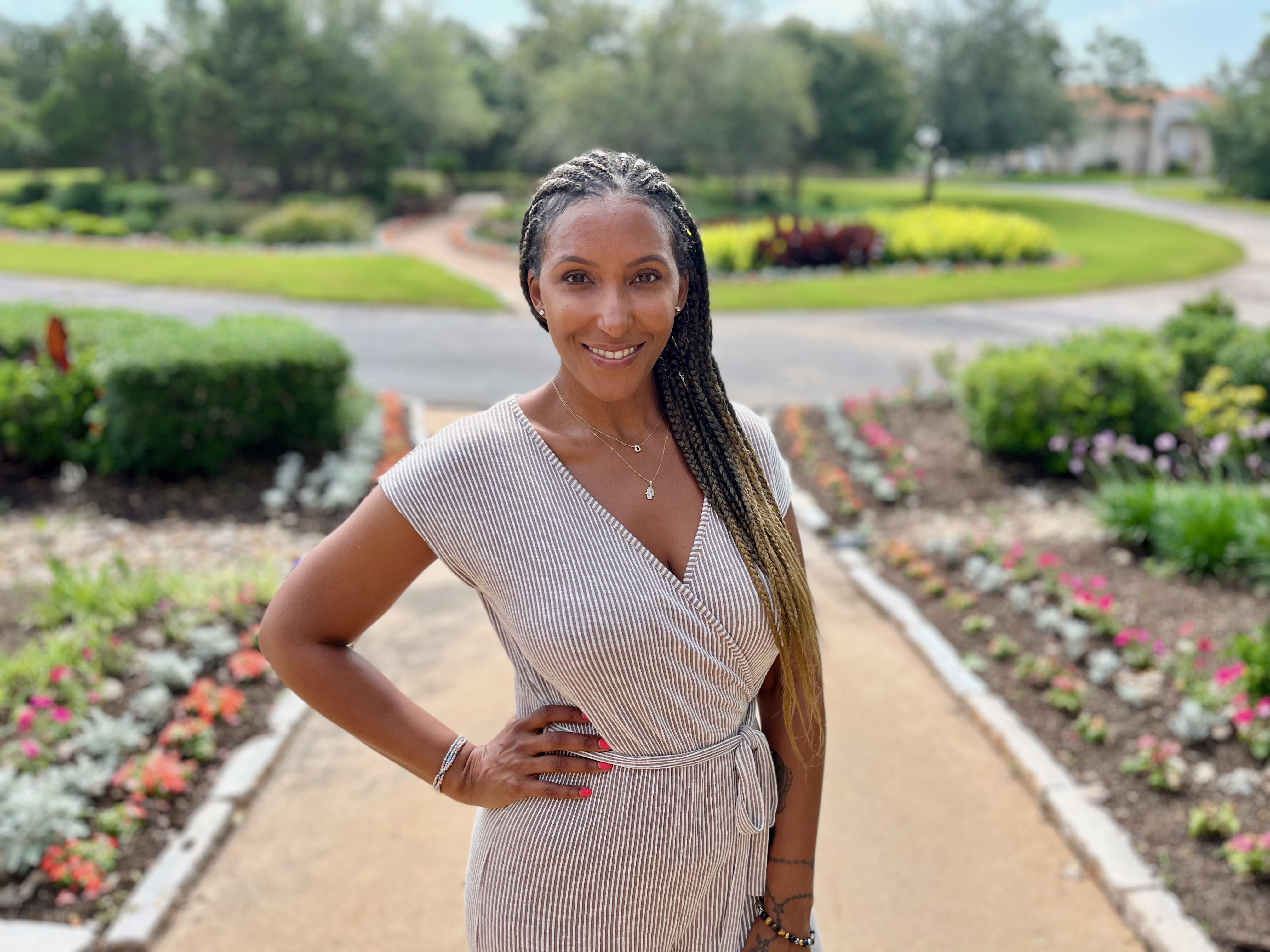 OHI is a retreat that draws guests from across the country and around the world. Some choose OHI to help them build a strong body/mind/ spirit foundation in their life. Others come to OHI looking to deepen their connection to God. Many visit OHI to help them work through a health opportunity they are facing. Whatever the reason, OHI seems to attract the most intelligent, interesting, and passionate people to our campuses. Dawn Dickson is just one of the many intriguing people who returns to OHI regularly for a reboot. A seasoned professional speaker, business advisor, and angel investor, Dawn is recognized as one of the nation's top retail tech entrepreneurs.
"I describe myself as a serial entrepreneur and inventor with over 20 years of experience in technology and business development," said Dawn. "I have founded six companies since 2001, including Flat Out of Heels (2011) and PopCom (2017). I was named to the inaugural Forbes Next 1000 List (2021), and was in the March 2021 issue of Entrepreneur magazine, in Fortune, Fast Company, Venture Beat, Huffington Post, Essence Magazine, and more. Throughout the year I'm invited to speak on numerous panels and workshops, and all of that entails A LOT of travel. I started to feel really worn out from all of my time on the road. My friend, Malika James, told me about OHI eight years ago. I was always interested in giving OHI a try, but was just so busy. I realized that if I kept up this pace, my body was going to start breaking down. I know better. My health and my personal growth deserve all my attention, and I wanted to give myself a clean start. OHI felt like the exact right place to give my body, my mind, and my spirit the attention it deserved. So I booked a stay at the San Diego campus."
Dawn arrived at OHI ready to make changes. "Before my first visit, I was feeling tired, heavy, and sluggish," said Dawn. "I had gained a few extra pounds, and I needed a jumpstart to making life changes. I was hoping the curriculum at OHI would give me the education and the support I needed to change my eating. From the minute I walked in the door at OHI San Diego, everyone was so welcoming. I felt at home immediately, and that gave me the courage to fully embrace change."
Dawn jumped in with both feet, and took as many classes as she could. "The education and programming at OHI is outstanding," said Dawn. "I learned so much about the benefits of wheatgrass, dehydrating food, and the importance of the body/mind/spirit connection in achieving any health-related goals. The biggest change I've made in my life with the help of OHI is in my food choices and also in my overall outlook about health. I truly believe anything can be cured naturally. Wheatgrass is really a miracle food! After my first visit, I lost 12 lbs and had a new outlook on my health and eating. I know that I can live a long, healthy life with the tools OHI has given me."
While Dawn embraced the education around food and better health, she also appreciated the camaraderie found with fellow guests. "I learned so much about myself through OHI," said Dawn. "The opportunity to meet like-minded people of all ages, backgrounds, and lifestyles is invaluable. It's the people that I've met, guests and missionaries alike, that make the experience of staying at OHI even more rewarding. And the OHI staff is spectacular. Danielle in particular is a gem! She is so relatable, and makes everyone feel welcome. I met her at the San Diego campus, and when she moved to the Austin campus, I scheduled a visit there. I've been to OHI San Diego twice and OHI Austin once, and they are both wonderful. I will definitely continue to come back each year for maintenance, prevention of a challenging health opportunity, and to meet more interesting guests. The bonds that you make with others while you are here are friendships for life!"
Every visit Dawn makes to OHI is a different experience as she focuses on different aspects of her physical, mental, and spiritual growth. But she looks forward to a few simple things with each return visit. "Honestly, I really look forward to the peace I find here," said Dawn. "The rest and deep relaxation I experience here I just can't find anywhere else. The juice cleanse and the massages really put me in touch with my body. And I love that I don't even have to think about what I am going to eat when I'm at OHI. I know that I'll find only the healthiest organic raw foods on my plate, and at the end of the day my body will feel all the better for it. Thank you OHI!"
Optimum Health Institute is here for you! We will motivate you to stick with your commitment to health and discover new ways to empower yourself. Explore the holistic healing program offered at OHI. This program offers three week-long sessions, where you will learn to cleanse the body, quiet the mind, and awaken the spirit. Call OHI at (800) 588-0809 or visit www.OptimumHealth.org today for more information.