5 min read
Enjoy a Holistic Wellness Retreat in San Diego or Austin
By: OHI on Jul 6, 2023 5:00:00 AM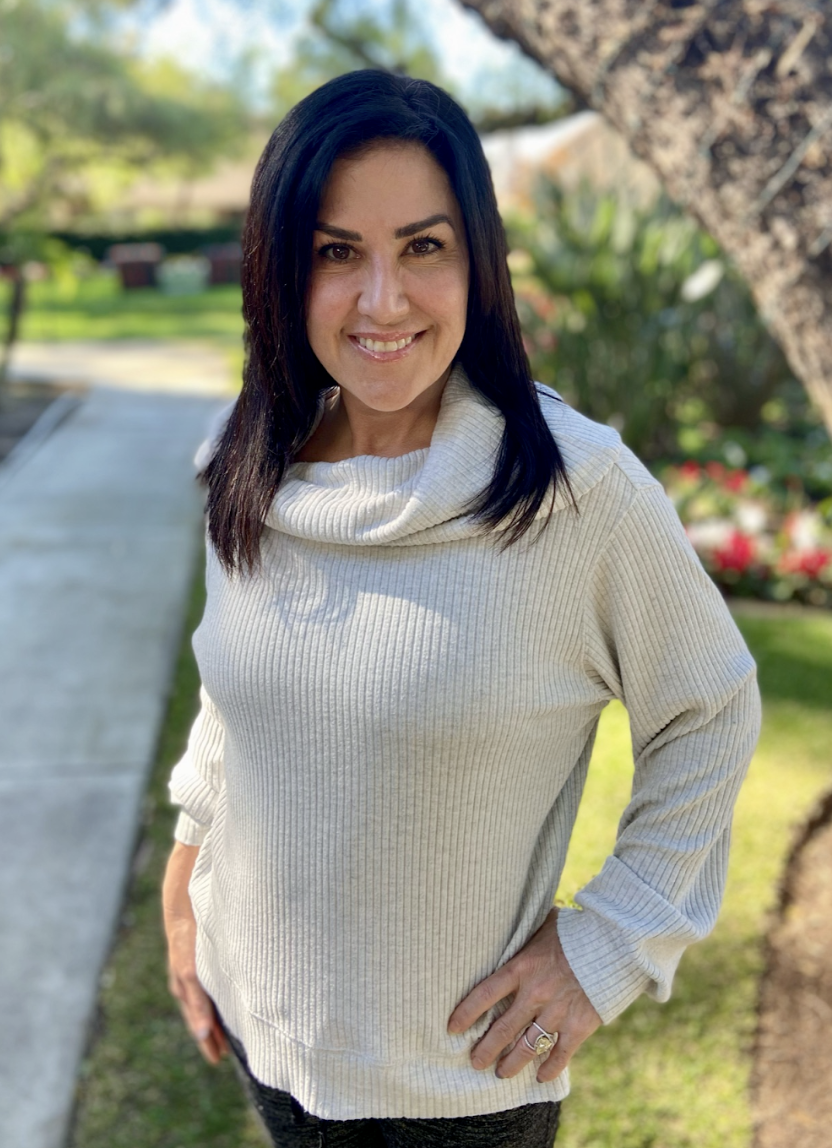 When you think about self-care, one of the most healing things you can do for yourself is to go on a holistic wellness retreat. A holistic wellness retreat is a place away from home to escape from the stresses of daily life and the demands of technology, work, and social obligations. It gives you the opportunity to connect with yourself and focus on your own needs free from any other worries. A wellness retreat is a place where you can participate in guided, intention-driven programs with wellness experts, and workshops that prioritize rejuvenating your health and wellness. The programs may include learning and lifestyle workshops such as meditation and healthy eating, as well as fitness activities such as yoga and nature walks. A wellness retreat promotes better health by helping to remove environmental, psychological (stress and worry), and dietary toxins from your body. The goal of a wellness retreat is to cleanse and detox your body, mind, and spirit.
Wellness retreats are a relatively new concept. The word "wellness" was coined by Halbert Dunn, an American physician, who integrated the words "well-being" and "fitness." Dunn is often referred to as the "father of the wellness movement," and introduced the concept of wellness in a series of lectures in the 1950's. The lectures provided the basis for his book, High-Level Wellness, which was published in 1961. As a result, "destination spas" sprang up in the 1960's and 1970's. They didn't just prioritize relaxation. They also focused on self-improvement. And that goal of self-improvement has grown and evolved into the holistic wellness retreats of today.
The Benefits of Attending a Holistic Wellness Retreat
By definition, a retreat means "a place of refuge, seclusion, or privacy." A holistic wellness retreat begins the moment you arrive and may have a "no phones" policy to help you detach from the triggers of the outside world. Most holistic wellness retreats prepare meals that encourage a healthy lifestyle and help you detox from caffeine, alcohol, refined sugar, and processed foods for a full mental and physical system reset. While the general goals of a holistic wellness retreat are to help you recharge and rejuvenate, the healing benefits of participating in a wellness retreat can be profound:
PHYSICAL benefits:
Learn about optimal nutrition and improve your diet
Do a juice cleanse and lose weight
Reduce physical ailments: Back pain, high blood pressure, etc.
Boost your immune system
Release toxins and improve organ function
Rev up your fitness routine
Improve sleep quality and gain energy
Improve brain health
MENTAL benefits:
Reduce stress
Elevate mood
Find calm and inner peace
EMOTIONAL benefits:
Reground yourself
Work through chronic struggles
Find clarity
Connect with a supportive community of like-minded peers
SPIRITUAL benefits:
Rejuvenate your spirit
Deepen your connection with God
Reconnect with yourself
Why OHI's Wellness Retreats in San Diego and Austin are a Cut Above the Rest
The gorgeous ocean vistas, the temperate, sunny weather, and the wealth of fresh food available in San Diego and Austin mean that these spectacular cities are a mecca for wellness retreats. When you embark on a holistic wellness retreat at OHI, you will experience a complete rebirth in mind, body, and spirit that you won't experience anywhere else.
OHI focuses on the mind, body, spirit connection: Our three-pronged approach to wellness ensures enduring benefits that last long after you've left our campus. At OHI, participants cleanse and nourish the body with diet, fasting, and gentle lymphatic exercise; quiet and focus the mind with journaling and meditation; and renew and awaken the spirit with study, prayer, and celebration.
OHI programs are designed to guide you on your own path: Everyone's path to optimal good health and wellness is unique, and we honor that. Since 1976, our holistic approach has helped over 150,000 people tap into their own restorative power to lead more balanced, healthy, and spirit-filled lives. Whether you are looking for support pursuing a vegan diet, help as you build self-esteem and cancel negative talk, or guidance as you meditate and pray to a deeper connection with God, whatever path calls to you is a path we're happy to walk with you.
OHI facilitators give you the tools you need to integrate what you learn on your retreat into everyday life: The OHI 21-day program consists of a curriculum of holistic wellness classes and spiritual activities that are taught over three one-week segments. The curriculum includes over 40 classes, activities, and healing practices based on ancient spiritual disciplines and contemporary teachings. We make what you learn on campus applicable to your real life — it's a long-lasting transformation that you can take home with you!
OHI takes a holistic approach to healing and wellness: OHI is a safe and sacred environment where rest, rejuvenation, and holistic connection can occur. Our San Diego and Austin campuses are a calm, peaceful, and safe environment that focus on natural healing, body cleansing, and prayer. The beautiful grounds, comfortable rooms, and cozy common areas support your optimum health detox and cleanse. Fresh, certified-organic, plant-based food is the foundational base of the OHI diet that cleanses the body and promotes healing, which includes raw, sprouted, and fermented foods, seeds, and wheatgrass juice. An OHI holistic wellness retreat also provides participants with access to massage, chiropractic, and colon hydrotherapy services for a true "back to balance" cleanse.
OHI prioritizes community and fellowship: When you're on a healing journey, there are times when it's best to focus on self-reflection and other times when a supportive community can help enact lasting change. Our nurturing and supportive community can help you thrive and facilitate self-healing. Staff, missionaries, and guests are all crucial to your transformation. Our devoted, knowledgeable staff pledges to provide outstanding service 24/7. There isn't a question, problem, or crossroads we haven't seen, and we are here to help you make progress on your healing journey. Our enthusiastic missionaries mentor you through the OHI program and provide spiritual counseling or just a shoulder to lean on when needed. And your fellow guests are ready to join you in discussion, laughter, and friendship, as you navigate the changes to a new you.
Renew Your Mind, Body & Spirit with OHI's Wellness Retreat in San Diego or Austin
A wellness retreat gives you the opportunity to escape the hectic world to rejuvenate in a safe space and focus entirely on you — on your health, on your aspirations and goals, and on your relationship with God. Halbert Dunn, the "father of the wellness movement," inspired the birth of wellness treats in the 1960's and 1970's. Today's holistic wellness retreats focus on true transformative healing — physical (release toxins, improve sleep), mental (reduce stress, break unhealthy habits), emotional (reground yourself, find clarity), and spiritual (reconnect with God and yourself). At OHI San Diego and OHI Austin, miraculous transformations happen here every day. Our program offers you the opportunity for a complete system reset of mind, body, and spirit via a detox cleanse, meditation, and prayer. Food is healing. Friendship is healing. Faith is healing. Come find your best self through a holistic wellness retreat at OHI San Diego or OHI Austin.
Give yourself the gift of a healing retreat at OHI and jumpstart your holistic healing journey. Book your next visit to OHI today. Call OHI at (800) 588-0809 to learn more about our holistic approach to health and wellness. Hope to see you soon!