5 min read
Applying Ancient Spiritual Disciplines to Your Modern Life
By: OHI on Aug 10, 2023 5:00:00 AM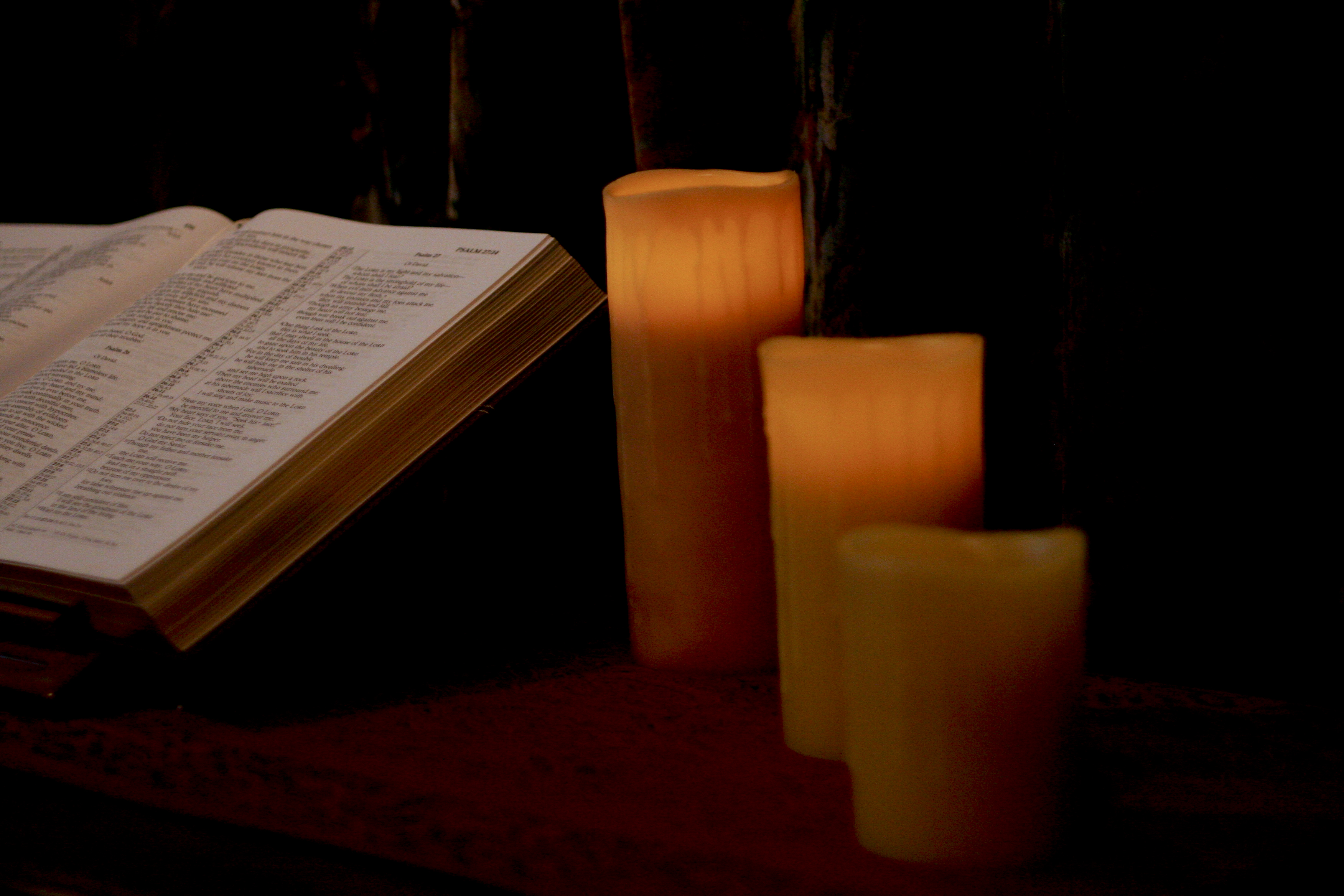 Those who endeavor to have a rich spiritual life strive for two goals — personal spiritual growth and a deeper relationship with God. So how can you achieve this in today's modern world packed with so many obligations and distractions? The key might be to apply ancient spiritual disciplines to your modern life as a way to break down interference and open up a direct connection to the Holy Spirit. Let's take a deep dive into exactly what ancient spiritual disciplines are, and how you can make them the foundation for your ever-expanding connection with God.
What are Spiritual Disciplines?
Spiritual Disciplines are basic, regular habits that anyone can practice at every stage of their spiritual journey, and that are meant to solidify your bond with God. Spiritual Disciplines can be broken down in two ways. Consider these lists from two of the 20th Century's most influential books on the topic:
Celebration of Discipline: The Path to Spiritual Growth by Richard Foster
Inward Disciplines: Meditation, Prayer, Fasting, Study
Outward Disciplines: Simplicity, Solitude, Submission, Service
Corporate Disciplines: Confession, Worship, Guidance, Celebration
The Spirit of the Disciplines: Understanding How God Changes Lives by Dallas Willard
Disciplines of Abstinence: Solitude, Silence, Fasting, Frugality, Chastity, Secrecy, Sacrifice
Disciplines of Engagement: Study, Worship, Celebration, Service, Prayer, Fellowship, Confession, Submission
While each of these authors has looked at the topics of Spiritual Disciplines through a slightly different lens, both authors focused on spiritual disciplines that were practiced or taught about by Jesus and the apostles in Scripture. If Jesus felt these disciplines were important, then it's worth the time and effort to apply these ancient spiritual disciplines to your modern life to bring new meaning and depth to your spiritual journey.
Internal Spiritual Disciplines
Foster defines internal Spiritual Disciplines as those that look inward and quiet your mind to connect more fully to God. Meditation, prayer, fasting, and bible study are meant to draw you into internal reflection, to be still and experience God's presence and listen for God to speak to you.
External Spiritual Disciplines
Foster defines external Spiritual Disciplines as working outward to engage in God's world and serve one another. Simplicity, solitude, submission, and service are ways for God's grace to flow through your life and for you to become a channel in which grace can flow into the lives of others, thereby connecting your heart to God.
Corporate (Communal) Spiritual Disciplines
Foster defines corporate Spiritual Disciplines are actions you practice with others in a fellowship of faith. Confession, worship, guidance, and celebration all ask you to support, encourage, challenge, and spur one another on to live as faithful disciples of Jesus, deepening your life in God's kingdom. Corporate Spiritual Disciplines encourage you to draw nearer to God as a community, experiencing God's faithful loving presence as you engage with God's people.
Why are Spiritual Disciplines Important?
Even though Spiritual Disciplines are basic habits, they are not always easy for us to practice faithfully. Spiritual Disciplines are like training exercises for your spiritual life, and just like going to the gym, you have to do them regularly to feel their impact. The more you actively engage in Spiritual Disciplines, the easier it becomes to continue with them in the rhythm of your daily life. The reason that Spiritual Disciplines are so important is that these formative, healthy habits will tune your heart and mind to God and allow the Holy Spirit to work through you as you strive to develop your spiritual maturity and deepen your relationship with God. Spiritual Disciplines build consistency in your life, they break and prevent spiritual complacency, and they draw you closer to God.
Applying the Spiritual Disciplines in Everyday Life
Applying Spiritual Disciplines in everyday life requires intention, but they provide you with opportunities to stay connected to God as your source of spiritual nourishment. Ask yourself what Spiritual Disciplines you can incorporate into your own life to help you know God better. Which of these Spiritual Disciplines speaks to you?
Meditation: Start each morning with a 15-minute meditation to connect with God's word.
Prayer: Wrap up each day by pouring your heart out to God. He wants to hear it all, and He has so much to say to you in return.
Fasting: Fasting from food or any of life's distractions (social media, television, etc) is a meaningful way to focus on listening for God.
Study: There are powerful Bible study apps that allow you to take a deep dive into God's Word, offering hundreds of supplementary Bible study resources and numerous translations of the Bible.
Simplicity: Declutter and opt out of the excesses of modern life and opt in to a life that prioritizes charity.
Solitude: Schedule a break from the chaos of the day to sit in quiet and tune in to what God is saying to you.
Submission: To act with humility, make it your mission to put the needs of others before yourself, just as Jesus did.
Service: Caring for others is a meaningful way to serve in God's name. Make time to volunteer regularly.
Confession: Confession makes you accountable for your sins, receiving and accepting God's forgiveness in a quietly public way.
Worship: Coming together with fellow congregants to thank God for all he has done in your life is a joy. Make it a priority.
Guidance: Receiving guidance within your worship community of how God is calling you to live strengthens your connection with the Almighty.
Celebration: Embracing gratitude for all of God's gifts keeps your heart aligned with God.
Practicing Spiritual Disciplines at OHI
One of the best ways to immerse yourself in ancient Spiritual Disciplines is to take a holistic healing retreat at OHI. Our 21-day holistic healing program incorporates over 24 ancient spiritual disciplines throughout our classes and activities. An immersive wellness retreat will cleanse your body, calm your mind, and give you the spiritual education you need to apply ancient spiritual disciplines to your modern life. Our Alpha I & II classes teach you Alpha meditation techniques to quiet the mind and open your heart to God. Our vocal toning class teaches you an ancient vocal exercise that helps you reach a heightened meditative state to deepen your connection to the Holy Spirit. Our Inspirational Testimonials group is a joyful celebration where everyone shares inspiring stories of their spiritual healing. A holistic healing retreat at OHI gives you the time and space to reflect on your spiritual life and build new habits that will deepen your faith.
Embrace Ancient Spiritual Disciplines to Live Your Best Life
In our busy modern world, many things compete for our attention. It takes dedication and devotion to create a robust spiritual life for yourself that fosters a deep connection to God. Reground yourself by practicing ancient Spiritual Disciplines to jumpstart your spiritual growth. Spiritual Disciplines are faith-cultivating habits that reconnect you to the Holy Spirit. From prayer and fasting to service and worship, you choose which discipline(s) will best allow you to dwell with God more deeply, depending on the path you are walking just now. Whatever discipline(s) speak to you, all of them are avenues to connect with God and grow deeper in faith.
Come to OHI for a holistic healing retreat where you'll embrace ancient Spiritual Disciplines to strengthen your spiritual muscles, grow deeper in relationship with God, and live your BEST life!
Give yourself the gift of a healing retreat at OHI and jumpstart your holistic healing journey. Book your next visit to OHI today. Call OHI at (800) 588-0809 to learn more about our holistic approach to health and wellness.