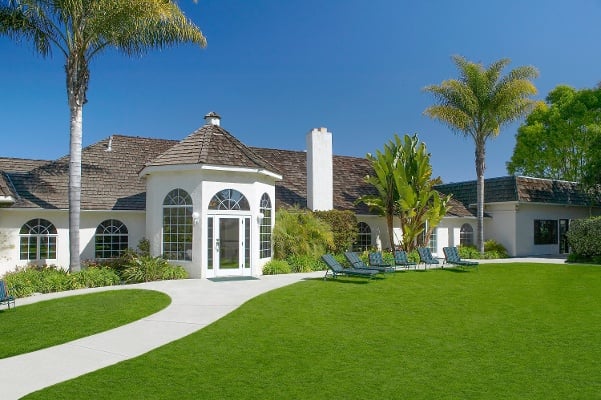 The Marketing Manager will oversee the daily operations of OHI's onsite marketing and communication programs and efforts that increase guest engagement and improve the onsite guest experience. The Marketing Manager position is primarily a project management role that requires additional skills in leadership, brand management, coordinating the work of creative teams, content development, analyzing marketing efforts, and providing status reports.
Requires working at FSTC's missions, OHI San Diego and OHI Austin located in San Diego, CA and Cedar Creek, TX as well as subordinate ministries and subsidiaries.
If you love making a difference in people's lives and have a passion for healthy living, we want to hear from you!
5-8+ years of proven experience in multi-channel marketing. Including, experience with:
Functional knowledge in onsite marketing channel strategies and tactics (Including branding, marketing campaigns, promotions that build an adherent base and increase revenue, analytics that measure success (ROI) of campaigns, budgeting, scheduling, and any area of marketing, direct or indirect, needed to efficiently perform this role).
Managing CRM functions including database management and execution of targeted campaigns.
Managing SEO efforts.
Using a variety of marketing and reporting platforms, such as Websites, CMS, CRM, Email Marketing, and Analytics.
Proven experience in identifying target audiences and devising campaigns that engage, inform, and motivate (Aka. Building community through onsite community-based programs – Referral, IHSO, Fundraising, content creation.)
Technical Skills:

Intermediate to advanced proficiency in Microsoft Office suite (Ie, Outlook, Word, Excel, Powerpoint).
Intermediate to advanced proficiency in presentation software (Ie, MS Powerpoint, Adobe InDesign, InVision, Canva).
Intermediate to advanced proficiency in customer relationship management (CRM) software (Preferred: Hubspot).
Intermediate to advanced proficiency in cloud-based email software (Preferred: Hubspot).
Experience working with SQL database developers.
Familiarity with website content management systems, a plus (Preferred: Hubspot).
Familiarity with website trend software, a plus (Ie, Google Analytics).
Affordable healthcare plans, including medical, dental and vision plans
Retirement 401k savings plan
Employee Assistance Plan (EAP)
Paid short-term and long-term disability insurance
Flexible Spending Accounts (FSA)
Smoke-free, drug-free work environment
Bachelor's degree
Marketing Experience: 5 years
English