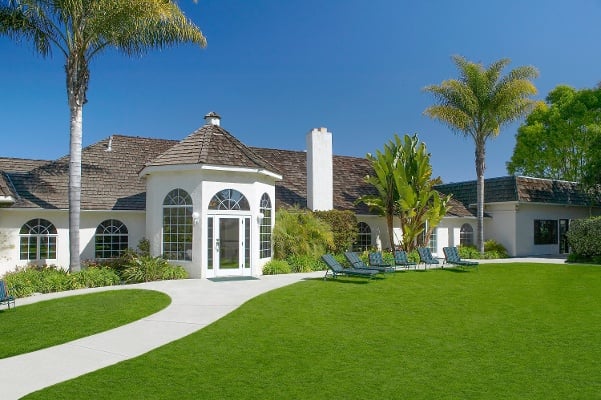 BONUS: $ 2000 RETENTION BONUS AFTER 12 MONTHS OF EMPLOYMENT
SALARY REVIEW AFTER 6 MONTHS OF EMPLOYMENT
Do you have . . .
A commitment to helping others?
A desire to serve in the health and wellness industry?
Optimum Health Institute is looking for an experienced Guest Services Associate with exceptional customer service skills to join our team. The ideal candidate will be committed to high level of customer service at the Front Desk and on the telephone to ensure guests have a positive experience while participating in the program at OHI San Diego. This is an excellent opportunity for a self-starter who desires to work in a spiritually-connected environment. This position is full-time and you must be able to work evenings and weekends.
If you love making a difference in people's lives and have a passion for healthy living, we want to hear from you!
2 years experience providing customer service environments such as (hospitality, holistic healthcare, retail, ministry, education etc. ) and 2 years experience in call center environment.
2 years extensive customer service experience relating to education clients in product support and/or product knowledge.
Valid CA Drivers License
Must have phone experience.
Experience working on computers in enterprise reporting systems
Minimum 2 years office procedures and processes experience.
Intermediate level proficiency with Office 365.
Ability to add and subtract two digit numbers and to multiply and divide with 10's and 100's.
Excellent written verbal and written communication skills.
Associate's degree or equivalent from a two year college or technical school.
Proficient with excel, word, outlook.
Affordable healthcare plans, including medical, dental and vision plans
Retirement 401k savings plan
Employee Assistance Plan (EAP)
Paid short-term and long-term disability insurance
Flexible Spending Accounts (FSA)
Smoke-free, drug-free work environment
If you have always yearned for a career where you can make a difference by helping and serving others then contact us today. We are looking for passionate people who have a spiritual foundation to be part of a team that promotes the well-being of every person's body, mind and spirit.