6 min read
Growing Personally While Cultivating Joy - New Year, New You
By: OHI on Jan 4, 2023 11:45:40 AM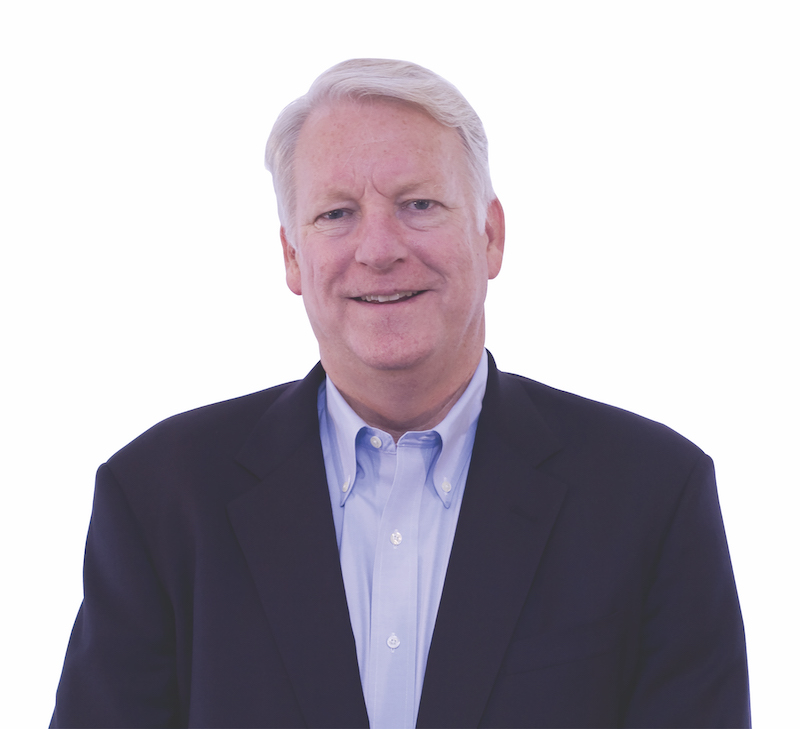 Greetings OHI community; I look forward to this time of year because the crisp and invigorating winter weather is the perfect contrast for enhancing our appreciation of the softer seasons. During these days when we are limited in our outdoor endeavors, it's a great time to reflect on the past and plan for the future. Many people like to make New Year's resolutions; and I like mine to focus on self-improvement.
"He makes me lie down in green pastures, he leads me beside quiet waters, he refreshes my soul. He guides me along the right paths for his name's sake." Psalms 23:2-3
The past three years have been rugged and we've all had to focus on our most essential core needs. In 2020 and 2021 it was all about health and safety, then last year as we began to emerge from the lockdowns, we were able to start working again on our social needs while rebuilding our confidence and self-esteem. It is now time to climb to the top of Maslow's hierarchy and work on self-actualization, and fulfill our potential. I offer the above verse because God gives us the ability to change and improve our lives. When we listen to Him, we find inspiration for OHI's theme for 2023 – Personal Growth – where we are encouraged to live our best lives.
What is Personal Growth and Why is It Important?
Personal growth is about developing a better version of you. The goal is to improve all areas of your life so that you will experience more success and confidence. Personal growth can be broken down into these broad categories: physical, emotional, mental, and spiritual.
Personal growth leads to greater productivity and success. Both of which can give you more resilience to adversity and peace of mind. Most of all you'll feel happier and more fulfilled. That fulfillment in turn may lead you to sharing your wisdom and prosperity with others, or as Albert Einstein observed, "Strive not to be a success, but rather to be of value."
How Do You Know Where You Need to Focus?
If you are having trouble identifying which areas of your life you'd like to improve, there are two methods for helping you find them. Both methods involve following your feelings.
The first is to look at your life and see where you are feeling uncomfortable or experiencing pain. If fear or anxiety is keeping you from doing something, stop and feel those feelings - follow them - dig deep, and see if they will lead you to their source. Once you've identified the cause of those toxic thought patterns, you can develop a plan to overcome them.
A cheerful heart is good medicine. Proverbs 17:22
The second method is to follow your joy. Look at your past and identify the times you experienced joy. Those feelings of pure pleasure give you the clarity to identify what is most important to you. I love this quote from basketball legend, Phil Jackson, "Winning is important to me, but what brings me real joy is the experience of being fully engaged in whatever I'm doing."
When you return to or rediscover the interests and activities that bring you joy; you are on the right track. These are the ideal areas for pursuing personal growth because developing expertise where you find joy will provide you with the greatest feelings of fulfillment.
How Do You Achieve Personal Growth?
Once you've identified an area in which you wish to grow the next step is to outline a strategy that will guide you to that goal. Visualize achieving your goal. See yourself taking the necessary steps that you outlined.
I can do all this through him who gives me strength. Philippians 4:13
Meditating a few minutes each day will help you focus your mind on what you need to do that day. Anticipate setbacks - being prepared improves your resilience. Give yourself small intermediate goals, and then celebrate their achievement - these little victories will boost your confidence. Resist comparing yourself to anyone else - this is your journey. Remember to be patient, persistent, and keep a positive mental attitude: three of OHI's 5Ps to optimum health. And plan a trip to OHI, many of our classes will teach you useful techniques for personal growth.
What's New at OHI
OHI is experiencing personal growth too! As you may know, we pay close attention to your comments, questions, and survey responses – and I want you to know we HEARD you loud and clear. In response to your feedback, here's a quick recap of some of the things we have improved to make your stay at OHI Austin and OHI San Diego more safe, sacred, and enjoyable:
We continue to make upgrades to our facilitates and guest rooms/bathrooms, fine-tune our recipes for more delicious and nutritious meals, and take non-invasive Covid-19 precautions.
We recently launched our new website (www.optimumhealth.org) – and redesigned it with you in mind! You'll find it to be more visually appealing, faster, easier to use, and multi-device friendly. Plus, you'll see lots of photos of our guests, missionaries, staff. On our new website, be sure to sign up for our emails where you can take advantage of our special offers and hear about the latest goings-on at OHI.
We are re-vamping all our classes at OHI, starting with our Focus I & II classes. Our Focus classes were developed in conjunction with Franklin Covey especially for OHI guests. Our Focus classes teach you how to create a personal planning system that helps you manage your time more efficiently and effectively so that you can spend your time doing what is most fulfilling and significant for you.
As we update and re-vamp our classes, we have also re-branded our 21-day holistic-healing program as the OHI for Life Body-Mind-Spirit Program. We have future plans to develop additional programs…for example, we plan to develop 3 and 4-day retreats, each with a focus on a variety of topics. Rebranding our 21-day program makes room for this new growth to occur.
We also have a new Referral Program. Many of you have been asking for this and we have delivered! As a

Christian-based healing ministry, we strive to keep our prices down making our program accessible to as many people as possible. People get to know us through word-of-mouth referrals. And now we have a way to reward you for referring your friends and loved ones.
Get $1000 off next your stay when you refer 1 person*
Get $1500 off next your stay when you refer 2 people*
Get a FREE week when you refer 3 people*
*Restrictions may apply.
We have restored our Commuter Program for guests living in the local area of our facilities in Austin and San Diego. The cost of tuition ($1650 per week - Sunday to Sunday) covers all classes, meals, and materials needed to complete the program.
We have also grown our staff both in size and by cross-training. For example, our Facilitators are trained in the OHI diet and in the kitchen on how we prepare foods, and our housekeeping staff has been trained in working the Front Desk.
We want you to know, we have heard your feedback and it's impacting our vision and direction. We are changing and growing while maintaining a safe and sacred space for your healing.
Come to OHI in the New Year!
New Year, New You! What are your goals for the New Year? To manifest your dreams? To find a holistic way to heal? To lose weight? To hit the reset button and get back on track? Whatever your goals are, our three-week body, mind and spiritual healing program will assure help you to achieve your specific goals for 2023 and beyond.
The New Year is a great time to start working on Personal Growth. Plan a trip to OHI in the new year to reconnect with your purpose and set your vision and goals for the new year ahead. It's a great time to reconnect with yourself, meet new and old friends, and commune with nature. Make sure to book early!
Call us to book your reservation today: (800) 588-0809.
Here's wishing you health and wellness in this winter season.
Yours in prayer,
Robert P. Nees, Jr.
Senior Pastor and Chairman
OHI San Diego and OHI Austin